Donna Houston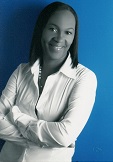 Profile
Greetings,  my name is Donna Houston and I am a lifelong resident of New Jersey with experience in art consultations, music, entertainment and stage productions. I have assisted well-known artists in home design, major productions on and off the stage as well as facilitated event planning.  With my valued experience in these areas I can help you find, purchase or sell your own Estate.
An Estate is one's own property.  It can be both real and personal.  Everyone can own their own estate.  An Estate becomes a valuable asset that can be passed on to your heirs and maintain your legacy.
Whether you are looking to purchase your first home, retiring, downsizing, expanding your family or just interested in investment properties, I can help you find your dream Estate and make your lifetime dreams come true.